FLY before you BUY

Now you can even try the Carbon Falcon before you buy! That's right.
The Carbon Falcon has been modeled for use in the free R/C flight simulator "Pre-flight".
Go here to download the program:

PRE-FLIGHT R/C MODEL FLIGHT SIM HOME

Next (if you didn't find it there) download the CF model here: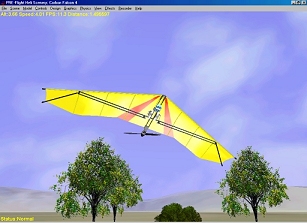 Install Notes: Unzip the file into a new directory under "models" in the
PRE-Flight install directory. Run PRE-Flight and go menu Model, Load and
select the cfalcon.3dm file from the new directory.
(Note, all inquiries about the Pre-flight program should be directed to it's maker)

---
FMS model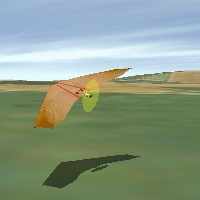 Got Flying Model Simulator? Here's a Carbon Falcon model by Gary Gunnerson:
Carbon Falcon
Get FMS and Garys other great planes from his site here:
Gary Gunnerson's FMS Models

---