Carbon Prime tm Portable Electric Parkflier
---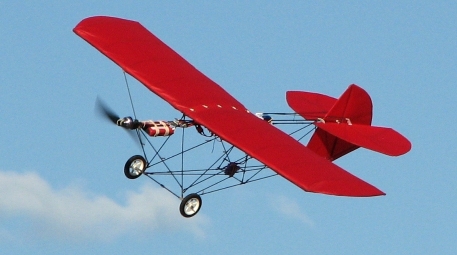 Vintage Styling - State-of-the-art Engineering and Performance
"Who says you can't design to both fly and crash well?"
SPECS:
SPAN = 42" - AREA = 2.5 sq ft
AUW ~ 14-16 oz (4 channel - 100 watt)
Payload to 16 oz (30 oz total tested)
3 or 4 channels - R/E or R/A/E plus throttle
Suitable for beginner to expert
FEATURES:
Fully portable and serviceable
Nearly indestructible
No balsa or foam
Fully adjustable
Unique wing warping roll control
Exclusive Soft-Lock tm shock absorbing plug-together construction system
Carbon fiber rod / tube with removable ripstop poly fabric covering
Excellent platform for aerial photography
Can use many different power systems
A very versatile indoor/outdoor flier
Ideally sized for indoor and outdoor use with a variety of off-the-shelf power systems.
Great slow flight, stability, strength and response and improved service and portability innovations
(construction pics below and more on the RCgroups thread below).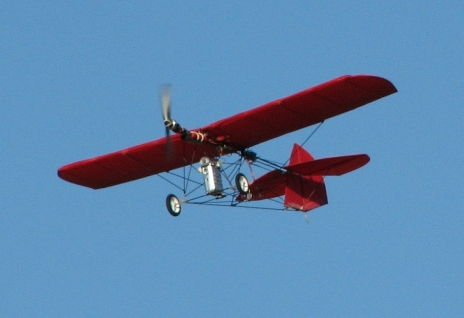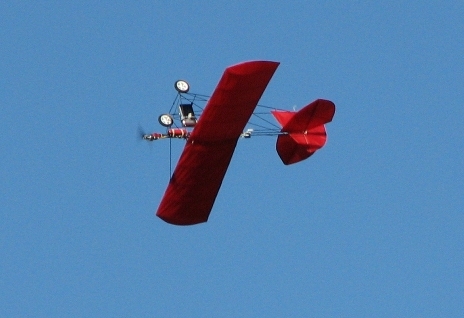 Yep, that's a camera - scroll down to see the videos it took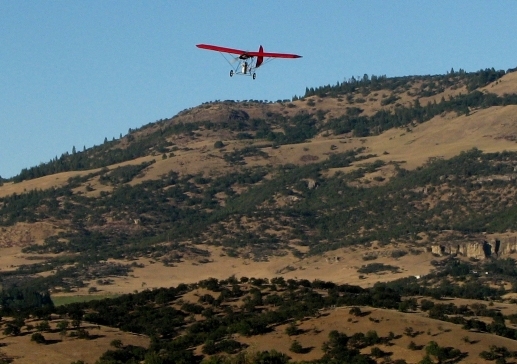 Here's its maiden flight ground video - CP42-maiden-es.wmv
And the onboard stress-test tail-gunner view video - CP42-rearview-es.wmv
Load test with 1 lb ballast strapped on.
(Mass was too low for LG location so ground handling suffered - so don't laugh too hard)
Here's an onboard clip at a local lake with geese and a heli fly-by.
Wind 5 at ground level with 10-15 above:
Great for indoor slow flying as well:
Here's the RCgroups thread showing more stills plus specs and construction discussion if interested :
Carbon Prime - Help develop the perfect parkflyer
(An independent in-depth review of the prototype above starts here at post 194:)
http://www.rcgroups.com/forums/showpost.php?p=9120815&postcount=194
---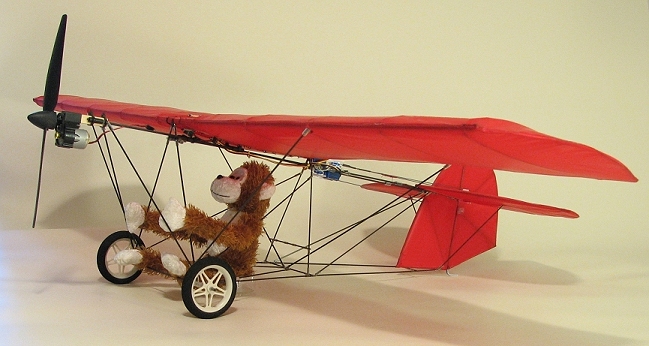 Ripstop fabric slip-covers can be removed for full access to frame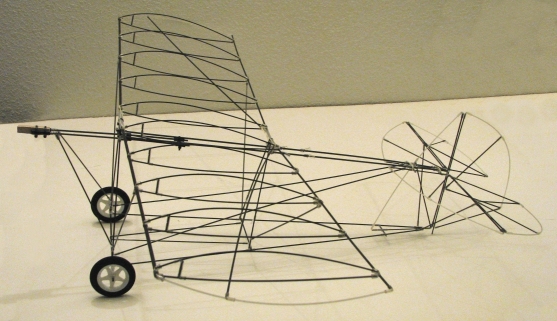 Full built-up construction with no foam or balsa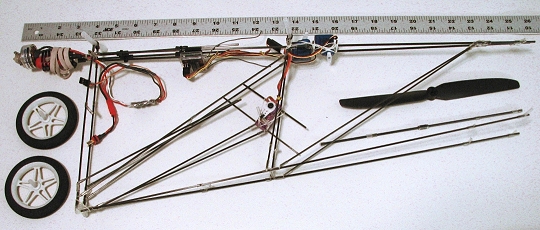 Flat packable (multiple methods) with no tools in just minutes



Even the wing frames can even be folded flat!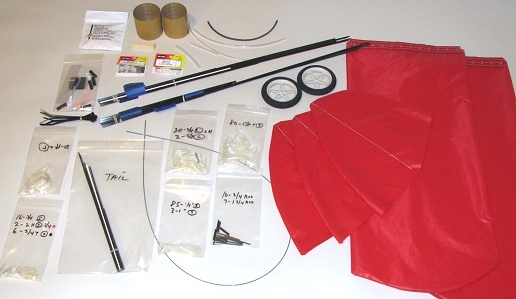 KIT SHOWN WHEN IT WAS AVAILABLE
Copyright © 2001 - 2015 Ace Sim RC - Springfield Oregon USA USA