Carbon FalconTM
Video Page - last update - 3/08
Note: many of the following clips are old Quicktime MOV format for cross platform use.
For best results - right click on link and choose "save file as" to your hard drive and open in your media player from there.
(Newest files at bottom are best and are posted in order of development: Brushed motors through brushless)
#1 - Goal Post Fun - 7.7 mb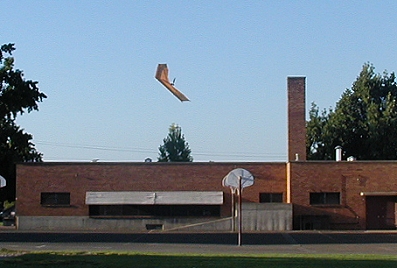 IPS drive - Shows maneuverability through and around a goal post with a nice wingover!
Who says an undercambered wing can't get up and go as well as fly slow?
(Gold prototype flown at 1.5 oz heavier than later yellow production model)
goalpostfun.mov
---
#2 - Slow & Stable - 9.6 mb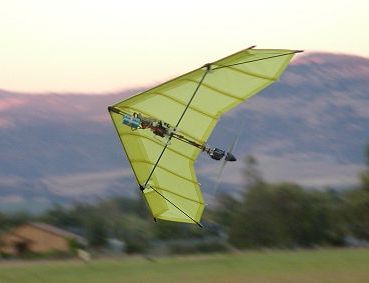 Pre-production prototype low and slow and in your face
IPS drive - Had some breeze here - shows slow and close-in flight.
Look for power being cut for a while about half way through clip.
Also climbs and turns and a "stall" at the end.
slow&stable.mov
---
#3 - Stunts! - 3/4 inside loop, 1/4 outside loop (?) to inverted, 1/2 roll to level -
then some steep turns and another loop - all with an DX-A drive! - about 5.5 mb:
loops-invert.mov
---
#4 - Everything goes wrong - about 6 mb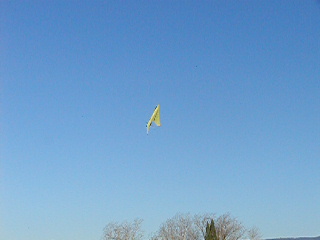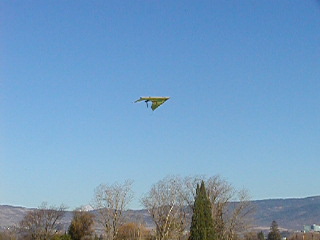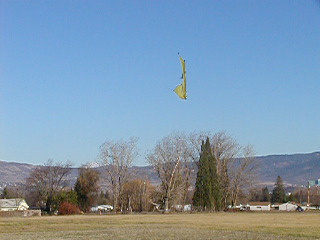 Starts with a "bad" stall, then slow and close-in overcontrolled flight into a loop attempt way too low.
CRASH! - No damage BTW!
loopcrash.mov
---
#5 - What can a dual do for you? - about 8 mb: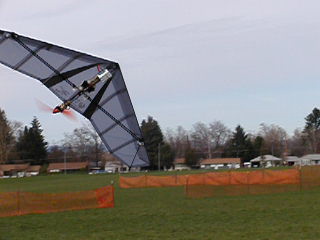 DUAL IPS "A" drive and 10x8 prop that is. Still flies slow, then gets it on!
Big loops, quick rolls, inverted around the field, the works.
(with inexpensive lightweight brushless motors now available, we don't recommend this motor anymore due to the excess tail weight)
dualstunts.mov
---
#6 - Brushless - PJS-300 w/ 9x4.7 prop & 2S LiPolys offers smooth, quiet, dependable power and performance.
Shows side hand launch - big loop - close in - slow flight - some gliding - about 10 mb
cf-pjs-mild.mov
---
#7 - Brushless - PJS-300 again this time getting it on more with loops, rolls,
sloppy inverted (me, not the plane) - about 10 mb
cf-pjs-300.mov
---
9/05 #8 - Brushless - Westport 20T CDR - 9x5HD - 2S 1250mAh ET pack,
During E-expo at the local Walmart: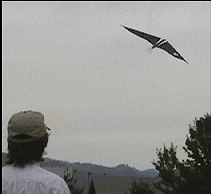 CF-walmart.mpg
---
11/05 - submitted by John Sanner - NIGHT FLIGHTS!
See what fun you can have with some inexpensive LEDs and the CF at night!
And check out these incredable time-lapse stills: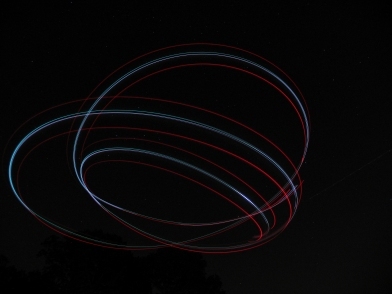 ---
2/08 #10 - Indoor trial of plug-on steerable landing gear - Running lights added just for the fun of it!
Powered with stock 15 turn Komodo brushless and 1200 mAh 2 cell LiPo.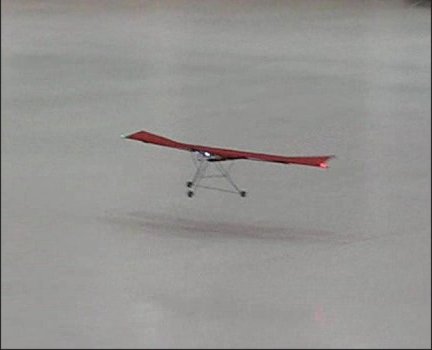 ---
Here's a couple of my favorite submitted links to some nice relaxing hand catches:


http://www.southokanagan.biz/CFsetup/catchme/catchme.html
http://www.southokanagan.biz/myCF/throwcatch/index.html
---
Copyright © 2001 - 2009 Ace Sim RC - Medford Oregon USA